Meet the doctor
Specializing in specialized surgical procedures and individual patient care from the first meeting through follow-up care.
Dr. Robert Zingale
Board Certified General Surgery and Surgical Critical Care, Dr. Zingale established his surgical practice in 1989 on Long Island.
He received his undergraduate degree from Pace University 1979. He graduated from State University of New York Downstate in 1983. Following this, he completed a General Surgical Residency and a Trauma Critical Care Fellowship. He is trained in Minimally Invasive Surgery and offers exceptional Advanced Surgical Care to his patients.
Currently, Dr. Zingale serves as Vice Chairman of Surgery and Education at Huntington Hospital, and he is also a member of Northwell Health.
He has served as Chairman of Surgery, President of the Medical Staff at Huntington Hospital and Director of Trauma Services at Huntington Hospital.
He also served on the Suffolk County Trauma Committee and the development board for the Suffolk County Trauma System.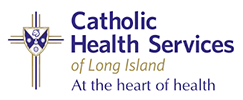 Professional titles
& education information
Administrative Titles
Vice Chairman of Surgery and Education, Huntington Hospital
Board certifications
Surgery – American Board of Surgery
Surgical Critical Care – American Board of Surgery/Surgical Critical Care
Medical School
SUNY Health Science Center at Brooklyn
Residencies
Maimonides Medical Center
General Surgery
Dr. Robert G. Zingale specializes in General Surgery. A General Surgeon can be defined but not limited to specialists who care for patients needing surgery on some of the following issues:
Abdominal wall defects, including hernias and masses
Inguinal/femoral hernias
Skin
Breast
Soft Tissues
Stomach
Small Bowel
Colon
Liver
Venous disease treatments
Pancreas
Gallbladder
Bile ducts